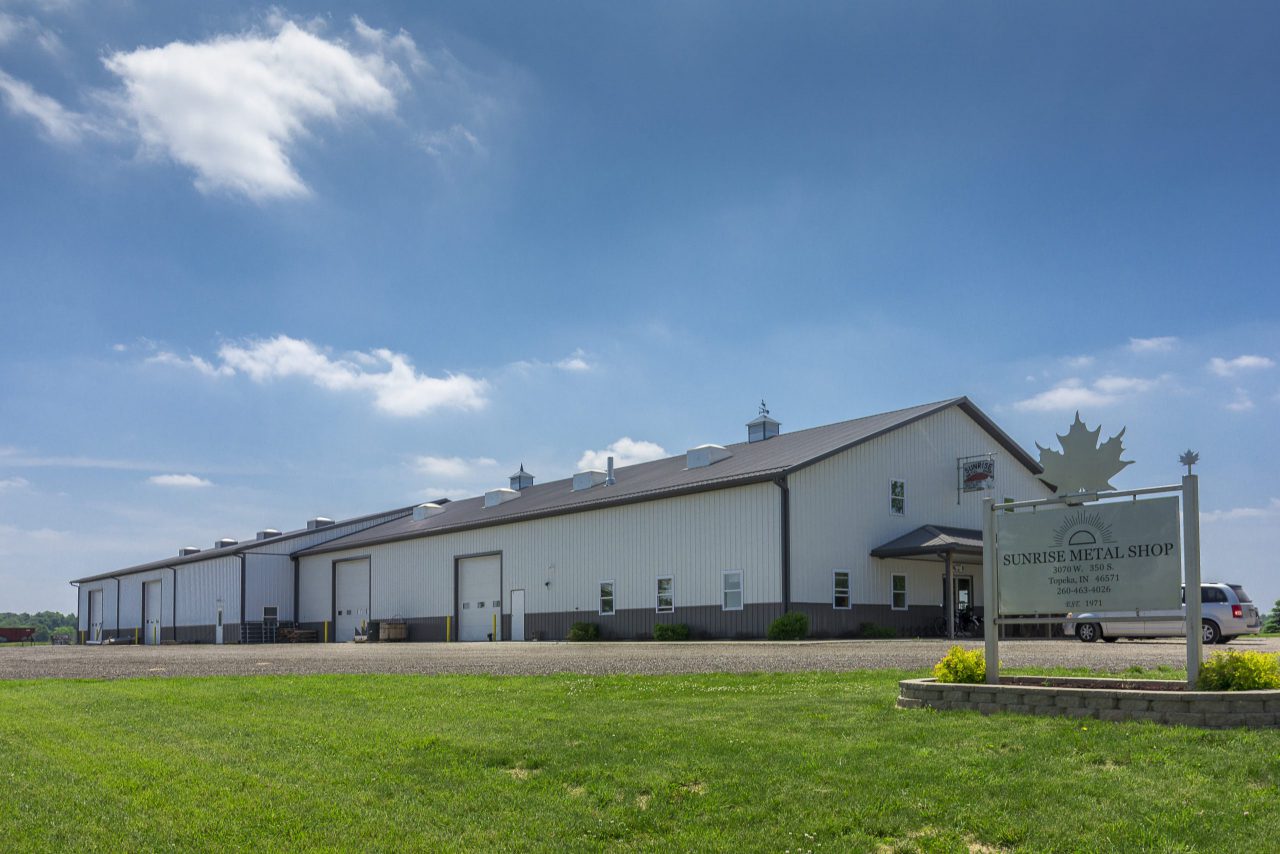 Our Story
The Silver Rocket Grill is a high-quality all-in-one cooking unit with unsurpassed heat containment that was created by Sunrise Metal Shop in 2014.
Sunrise Metal Shop, formerly known as Topeka Metal Shop, was established in 1971 by Enos and Katie Kuhns. The shop started as a full line plumbing store and custom sheet metal fabricating shop catering to a large farming community. In 1972, they built their first maple syrup evaporator pans out of stainless steel. This began a tradition of custom metal work built to meet the needs of their customers. They work with all types of sheet metals and steel materials, mig and tig welding, soldering, seaming, riveting, and more. 
Sunrise Metal Shop is now a partnership with John Kuhns (Enos & Katie's son), Devon Kuhns (John's son) and Lee Miller (John's son-in-law)
In 2014, John, Devon and Lee decided to diversify their product line. All three men loved to grill, but were disappointed by how other grills lost heat and how the grills weren't big enough to feed large crowds. So, they set out to build the most insulated grill on the market, and thus began the Silver Rocket Grill.